Hi! This is Hiro.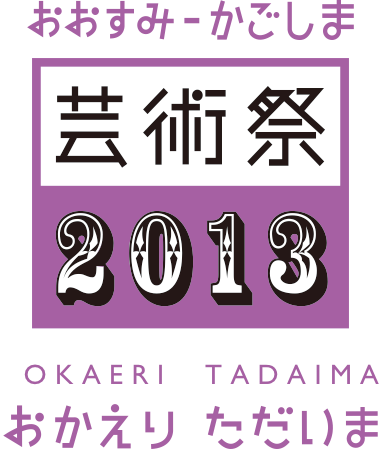 Last month, I went to Kimotsuki in Kagoshima Prefecture and participated in Osumi-Kagoshima Arts Festival 2013.

It was an itinerant art festival that toured many towns in Kagoshima Prefecture. Juo and Matsumoto are the couple behind the festival's organization.
I stayed at Mr Kondo's house. He works in forestry. It was a wonderful experience to stay with a local family and hearing all kinds of stories. Itoshima Arts Farm and the Studio Kura residence program have some home-stay elements, but an artist staying with a local family is a great idea too.
That was delicious! Especially the wild pig soup.
When we were talking about green tourism with the local people, Mr Kondo said "We could have done that 15 years ago, but now we are old and there aren't any young people, so we can't". I was impressed by his words. Right now, Itoshima might as well be 15 years before that happens to us.
We showed our work at the gymnasium in the recently abolished Kamino Primary School. I was surprised at the size of the place! It's a wonderful building, and I hope they can find a good use for it.
In the evening we had a party at an assembly hall. This is the picture we took together.